Wedding Planners and Stage Decorators in Pathanamthitta and Thiruvalla. Are you looking for a wedding planner or a Top Wedding Event Management Company Pathanamthitta or Tiruvalla? We Provide Services. See Our Phone Number below to contact us. Kerala has become more than God's Own Country in the past few years. Thanks to Top Wedding Planners Kerala has available it has even become a top pick for a destination wedding. One such place in Kerala is Pathanamthitta. Not as yet a top choice for a destination wedding Pathanamthitta has nonetheless a lot to offer in terms of beauty, spirituality and peace which give it the perfect ingredients for being a good spot for taking the wedding vows. Here are a few reasons why Pathanamthitta can and should be picked for one's wedding destination:
Kerala Wedding Planners Provide Wedding Stage Decoration Services in Pathanamthitta and Thiruvalla. If you are looking for the best wedding stage decorator, then we would say you are landed on the right page. Call 8943 906 399 for Wedding Stage Decoration and Wedding Event Management Services Pathanamthitta 
Why Should Pathanamthitta be the Best Wedding Destination in Kerala?
1. Pilgrim Capital
This quaint town located in the southern part of Kerala is called the Pilgrim Capital of Kerala. It has a number of famous temples, mosques as well as churches which host festivals, events and much more for which people from world over come to be a part of. A few of these inlcude
2.    Sabarimala
This is one of the most famous Hindu Pilgrimage in India. It is 5000 years old and located amidst 18 hills at an altitude of 3000 feet. So if getting wed amongst the mountains and amidst the clouds is your dream wedding this will definitely make your pair a heavenly made!
Call +91 – 8943 906 399, +91 – 9995 685 289 for Service Queries
3. Maramon
The largest Christian convention is held here every February. It is organized by the Mar Thoma Syrian Church. Wouldn't getting married here be one of the best blessings for you?
4. Jama Al Mosque
Muslims from all around the globe visit this mosque during The Muslim colorful Chandanakkudam festival of the Jama — Al Mosque in Pathanamthitta. So a Muslim wedding in this little town can also be the most spiritual one.
5. Serene Beaches and rivers
Close to the western ghats and located on the banks of Achankoli this town offers riverfronts and beaches which are not only serene but secluded too. The three major rivers of Kerala Achankovil, Pamba & Manimala flow through the district giving it a beauty like none other.
6. Scenic Landscape
Mountains, rivers, beaches and clouds all around give this place a scenic landscape provided by few others in Kerala or even in the country. Take you vows here to make your special day the best and the most memorable day of your life which will be beautiful in all sense.
About Pathanamthitta – Tourism
Wedding Planners Pathanamthitta has to offer are few as this place is still quite unconventional as a tourist or a wedding spot. But weddingpalnners.kerala.com is one such planner who knows and understands what this place has to offer in terms of a wedding spot. Though the place is unconventional and there might not be all services available we will make sure you get it all. The best spot for the wedding to the best caterer and best vendors everything will be made available at the right time and at the right price which fits your budget as well as needs. Once you have picked the spot the rest lies on our shoulders!
Call +91 – 8943 906 399, +91 – 9995 685 289 for Service Queries
List of Top Recognized Service vendors in Pathanamthitta- Thiruvalla that we can provides for the Wedding Arrangements 
List of  Wedding Photographers in Pathanamthitta- Tiruvalla
Dhrisya Studio,Kozhencherry Pathanamthitta, Kozhencherry Church Rd, Kozhenchery, Kerala 689641 
Seenai Studio elanthoor market junction, Omalloor Pariyaram Rd, Elanthoor, Kerala 689643 
Hot Track Digital Imaging Studio  Parthalapadiyil Buildings, SH8, Pathanamthitta, Kerala 689653 
Orma Digital Media Nettimoottil Building, Opposite Chickos Fried Chicken, Pandalam, Pathanamthitta, Kerala 689501  
Nandanam Wedding studio 
JOHNSON STUDIO POST OFFICE ROAD, KONNI, Kumbazha – Konni – Vettor Rd, pathanamthitta, Konni, Kerala 689691 
Iten Studios 27/287, DEES ARC,, Kandiyoor, Kayamkulam-Thiruvalla Hwy, Mavelikara, Kerala 690103 
FullFrame Photography  SH 12, Podiyadi, Thiruvalla, Kerala 689110  
PULARI STUDIO Paippad  686537, Thiruvalla – Mallappally Road, Paipad, Kerala  
J&J D-MAX, Central JN, K.P Road, Adoor, Kerala 691523 
List of Auditoriums / Convention centers in Pathanamthitta- Tiruvalla for Weddings
Geetham Convention Centre , Dist Pathanamthitta, Adoor, Kerala 691523  
Green Valley  T.B. Junction, Kayamkulam – Pathanapuram Highway, Pathanamthitta, Adoor, Parakode, Kerala 691554 
Morning Star Elamannoor – Kalanjoor – Padom Rd, Enadimangalam, Kerala 691524 
Bhuvi Convention Center & Auditorium  Nangiarkulangara P. O, Besides NH-47, Between Haripad & Kayamkulam, Alappuzha, Kerala 690513  
Haree Sree Auditorium   Pathanamthitta, Kerala 691551 
Contour Backwaters AC Road Changanassery, Kottayam, Kerala, 686101 
Preethi Convention Centre , Mavelikara Kayankulam Rd, near Municipal Court, Perungala, Kerala 690101 
Thamarasseri Convention Centre Thamarasseri Convention Centre,, Salem – Kochi – Kanyakumari Hwy, Cheppad, Kerala 690507  
Nanak Convention Centre Pandalam, Kerala 689501 
Aban Auditorium, Ring Rd, Mylapra, Pathanamthitta, Kerala 689645  
Meladathu Auditorium Adoor – Kalyana Mandapam / Marriage Hall / Function Hall, M.C Road, Adur P.O, Pathanamthitta Dist., Kerala 
Call +91 – 8943 906 399, +91 – 9995 685 289 for Service Queries
List of Top Beach Resorts in Pathanamthitta- Tiruvalla For Kerala Weddings
Wyte Portico Hotel, High School Jn, Karuvatta Pathanamthitta, Adoor, Kerala 691523  
Hotel Hills Park Kumbazha, Thiruvalla-kumbazha highway, Pathanamthitta, Kerala 689645  
Contour Jungle Resort  Pathanamthitta, Konni, Kerala 689691 
Mannil Regency. Pathanamthitta – Kaipattoor Rd, Pathanamthitta, Kerala 689645 
Kutties Residency Market Junction, Konni, Kerala 689691  
Hotel Midhuna International Enathu, Kottarakara – Adoor Road, Pathanamthitta (Dist.), Enathu, Kerala 691526 
The Royale Gardens Hotel & Resorts No.1, Nangiarkulangara P.O, Haripad, Alleppey District, Haripad, Kerala 690513  
Hotel Royal Indraprastha, Mannar – Thiruvalla Road, Kadapra, Valanjavattom, Thiruvalla, Pathanamthitta, Kerala 689104 
Hotel KGA Elite Continental SH 1, Thiruvalla, Kerala 689101 
Hotel Bessota International , Tiruvalla Station Road, Near YMCA, Thiruvalla, Kerala 689101 
Club 7 Hotel, SH 1, Thiruvalla, Kerala 689101  
Aadithyaa Lakeside Resort , Karalymukku,Shasthankotta,Karaly ,Near Thalayinakavu temple, Kerala 690543  
Contour Backwaters, AC Road Changanassery, Kottayam, Kerala, 686101 
Call +91 – 8943 906 399, +91 – 9995 685 289 for Service Queries
Wedding Card Designers and Suppliers in Pathanamthitta – Thiruvalla
Nirmala Wedding Cards, Mar Philexinos Building, Opp: KSRTC, Pathanamthitta, Kerala 689645  
Edit Graphics Pathanamthitta, Kerala 689645 
Acksharavfx, pandalam, pathanamthitta, Kerala 689501 
J.J.Graphic Plankamon, Ayroor – Plankamon Rd, Kerala 689612 
ABC Wedding Cards Adoor Business Centre, Opp. SBT,K.S.R.T.C JN.,Adoor, Adoor, Kerala 691523  
ABC Wedding Cards & Digital Signage Opp.Hotel Heritage,Potherican Building,Near K.S.R.T.C,, Thiruvalla,Kerala, Thiruvalla, Kerala 689101 
Call +91 – 8943 906 399, +91 – 9995 685 289 for Service Queries
Wedding Stage Designers & Decorators in Pathanamthitta – Thiruvalla
Kerala Wedding Planners & Event Makers , 263/12 Kanjiravilayil Building, Kayamkulam- Punalur Road Adoor, Pathanamthitta 9846808254
List of Catering Service Providers in Pathanamthitta – Thiruvalla for Wedding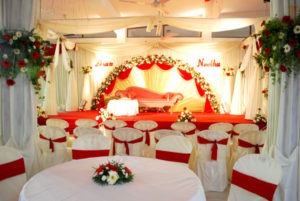 Anil Brothers, Pathanamthitta – Kaipattoor Rd, Omalloor, Pathanamthitta, Kerala 689647 
Sams Catering. Mylapra-Mannapuzha Rd, Mylapra, Pathanamthitta, Kerala 689678  
Achens Caterers, Mylapra, Chandanappally-Konni Rd, Vazhamuttom East, Pathanamthitta, Kerala 689646 
Kalavara Events & Caterers, Kozhencherry Church Rd, Pathanamthitta, Kerala 689641 
Manna Catering Service, Mylapra Kallelimukku road, Mylapra part, Kerala 689649  
SHINE CATERNG SERVICE, SH37, adoor, Kerala 691552 
Christo Caterers, Kottarakara – Adoor Rd, Pulamon Junction, Kottarakkara, Kerala 691531  
Call +91 – 8943 906 399, +91 – 9995 685 289 for Service Queries
Famous Hindu Temples in Pathanamthitta – Thiruvalla for Weddings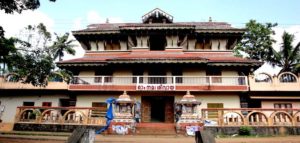 Malayalappuzha Devi Temple, Kumbazha Malayalapuzha Road, Malayalapuzha, Pathanamthitta, Kerala 689666 
Aranmula Parthasarathy Temple, Mavelikkara – Chengannur – Kozhenchery Rd, Mallapuzhassery, Kerala 689533  
Kaviyoor Mahadeva Temple Changanassery Kaviyoor Road, Kaviyoor, Pathanamthitta, Kerala 689582  
Thrikkalnjoor Sree Mahadeva Kshethram, Kalanjoor
Pathanamthitta, Kerala 689694 
Sree Vallabha Temple, Temple Road, Kizhakummuri,Sree Vallabhapuram, Kizhakummuri, Thiruvalla, Kerala 689102 
Pandalam Mahadeva Temple Thottakkonam,Pandalam, Pathanamthitta, Kerala 689501 
Omalloor Sree Rakthakantaswamy temple Omalloor, Pathanamthitta, Kerala 689647  
Thrichennamangalam mahadevar temple, Peringanad, Kerala 691551 
Famous Churches in Pathanamthitta – Thiruvalla for Christian Weddings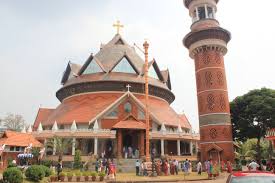 Mor Ignatius Dayro Manjinikkara, Manjanikkara, Omalloor, Pathanamthitta, Kerala 689647  
Mar Thoma Syrian Church, SCS Campus, Tiruvalla, Thiruvalla, Kerala 689101 
Sacred Heart Church, Mylapra  NH 183A, Mylapra, Pathanamthitta, Kerala 689671  
St. George's Church, Mylapra  Main Eastern Highway, Kumbazha, Mylapra Town P.O,, Pathanamthitta, Kerala 689678 
St. Peter's Cathedral , Nannuvacaud, Ring Rd, Chittoor, Pathanamthitta, Kerala 689645  
Mary Matha Forane Catholic Church Near Co-Operative College, Pathanamthitta-Thazhoorkadavu Rd, Valanchuzhy, Pathanamthitta, Kerala 689645 
St. Marys Orthodox Church Mallassery, Kerala, India  Mallassery, Kerala 689646  
St. John's Cathedral, Tiruvalla , Kayamkulam-Thiruvalla Hwy, Thiruvalla, Kerala 689101 
Call +91 – 8943 906 399, +91 – 9995 685 289 for Service Queries
As like Pathanamthitta, the place  'Thiruvalla' one of the business hubs in the district.  We Provide Wedding Event Management Services across Pathanamthitta, Includes Zones Thiruvalla wedding Planner , Adoor, Konni, and Pandalam. Contact us if you need wedding Planning Service in Pathanamthitta
Services: Wedding Event Management Pathanamthitta, Wedding Planners, Wedding Planner service Adoor, Destination Wedding Planner
Summary
Service Type
Wedding Planner and Wedding Event Management Service Pathanmthitta
Provider Name
Kerala Wedding Planners
,
Pathanamthitta
,
Kerala
-
Telephone No.09995685289
Area
Description
We Provides Destination Wedding Event Planning Services in Pathanamthitta. Services Including Wedding Stage Decoration, Bride and Groom Entry Celebration, Etc. We Provides Services in Pathanamthitta, Adoor, Thiruvalla etc