We know Kerala as God's Own Country and one of the most beautiful states in the nation. We even know that it is a popular destination wedding spot these days and Top Wedding Planners Kerala are providing services related to this as well. There are many resorts, beaches, temples and churches where one get take the vows within this beautiful state. Resort wedding planner Kerala, beach wedding planners or any other type of wedding can be taken care of. A few of the offbeat and unconventional places too are there where in case one wants to cut away from the crowd and still have the beauty of the state one of these places can be chosen. These include the following:
Malappuram Wedding Planners
Headquarters of the European and British troops at one time, this city is a cultural heritage pool. It is surrounded by the Nilgiri Hills in the east, the Arabian sea in the west and Thrissur and Palakkad districts in the south. The Thirumandhamkunnu Bhagavathy Temple, Kadampuzha Bhagavathy Temple and Ponnani Juma Masjid which is known as the Makkah of Kerala Muslims are just some of pilgrim places scattered in this quaint town. In case one does decide to get married here this would be one of the few places where a bit of Kerala is available on all sides. Avail the services of Destination Wedding Planners Malappuram has to offer for getting to know more about this town and how your wedding can be made memorable in this city.
2. Kasargod Wedding Planners
Kasargod is called the Land of Gods and getting married in Land of Gods in God's Own Country would make your holy vows all the more holy. Temples like Madhur Temple, Ananthapura Lake Temple, Malla Temple, Srimath Anantheshwar Temple and the Malikdeenar Mosque have been part of the city's history and hold cultural heritage value. Getting married in this holy city would be a direct blessing from God. Not to mention the scenic beauty the city would lend to the vows. Wedding Planners Kasargod can be hired to take care of it.
3. Wayanad Wedding Planners
With rivers and lakes running through this city and the mountains on one side, the climate as well as the beauty of this little city is unmatched. Not to mention it is peaceful as it away from the popular spots. The Thirunelli Temple and the Jain Temple are considered to be one of the oldest and sacred in the state. Wedding Planners Wayanad are quite few but can nonetheless assure a great wedding.
How weddingplannerskerala.com can take care of your wedding in Kerala
Now, these cities in itself are very small and getting a good wedding planner would be difficult. However, weddingplannerskerala.com can be useful in the following ways:
Services everywhere
Irrespective of the size of the city or of the spot picked by you, we make our services available to the best of our abilities in any city or town of Kerala.
2. Good Contacts
In case a particular service or product or service is difficult to avail in a small or remote area, we will ensure it is made available.
3. Knowledge about the place
Our team comprises of people from all over the state and they have knowledge about various places which could be a helpful counsel for you.
4. Feasible
Our services are not only efficient but economical too. As per the requirements and your budget we can make arrangements that fit and customize the packages all services you want to avail of from us.
---
List of Top Recognized Service vendors in Malappuram-Kasargod that we can provides for the Wedding Arrangements 
List of  Wedding Photographers in

Malappuram-Kasargod
FINAL MIX Digital Media, Up Hill, Malappuram, Kerala 676505 
KM STUDIO UPHILL MALAPPURAM, OPP: K.S.R.T.C BUS STAND UPHILL, Up Hill, Malappuram, Kerala 676505  
Imagio Wedding Studio Up Hill, Malappuram, Kerala 676505 
GLANCE DIGITAL STUDIO, OPP., Police Station Rd, Malappuram, Kerala 676503 
Tropus Wedding Studio Down Hill, Malappuram, Kerala 676505 
SALEEMKAREKKAD PHOTOGRAPHY,KAREKKAD NORTH,KADAMPUZHA,MALAPPURAM 
Caspian Wedding  Malappuram City centre Road, Pattambi, Kerala  
Nasi Wedding Photography Freelance Wedding Photographer in Malappuram 
Anarkali Wedding Studio   Padinhattummuri, Kerala 676506  
SHAMNAD KOTTAKKAL PHOTOGRAPHY MALAPPURAM- Freelance Wedding Photographer and Videographer 
List of Auditoriums / Convention centers in Malappuram-Kasargod for Weddings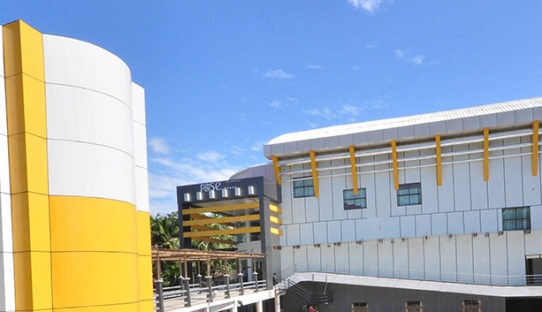 Rose Lounge   SH 71, Nooradi, Down Hill, Malappuram, Kerala 676504  
Malayil Auditorium Chelore, Kolathur Malappuram Rd, Kodur, Kerala 676504 
Malabar Auditorium   Tirur Malappuram Manjeri Road-(SH-71), Moonampadi, Up Hill, Malappuram, Kerala 676505 
Taj Auditorium Malappuram Parappanangadi Road-(SH-72), Big Bazaar, Down Hill, Malappuram, Kerala 676505  
PVJM Auditorium, Malappuram, Kerala 676517  
Taj Convention Centre   SH 72, Chemmad, Kerala 676306 
Anashwera Auditorium Kottakkal Anappara Kadampuzha Rd, Kottappady, Kerala 676503 
Shifa Convention Center National Highway 213, Dubaipadi, Ponniakurussi, Perinthalmanna, Kerala 679322  
Illam Convention Centre Payyapramba, Pandikkad, Kerala 676521 
Peeyem Auditorium kottakkal, Kerala 676501 
Crown Convention Center   Tanur Road, Moochikal, Tirur, Kerala 676307  
Presidency Convention Center OOPPALAM, Valanchery – Nilambur Rd, Perinthalmanna, Kerala 679325 
Kooriyad Auditorium   Panampuzha Bridge, Kooriyad, Kerala 676306 
JB Lawns Auditorium , Valanchery Nilambur Road, Puthanangadi, Kerala 679321  
List of Hotels in Malappuram-Kasargod for Weddings Kerala
Emarald Ayurveda Resort, Pulamanthole, Near Calicut international Airport, Malappuram, Kerala 679323 
Chengara Heritage, Near Railway Gate, Angadippuram, Perinthalmanna, Malappuram, Kerala 679321  
Hotel Hi-TON, Hi-TON Tower, Calicut Road, Perinthalmanna, Malappuram, Kerala 679322 
NC Gardens & Beach Resorts(MALAPPURAM) Ariyaillur, Vallikunnu, Malappuram, Kerala 676312  
Great Hornbill Resorts. T.K Colony, Pookkottumpadom,, Nilambur, Malappuram, Nilambur, Kerala 674332 
List of Catering Service Providers in

Malappuram-Kasargod 

for Wedding
Spicy Hut Catering Service, Main Road, Malappuram District, Kottakkal, Kerala 676503 
Mahima Embranthiri's Catering Service/Sreekrishna nilayam Malappuram, Kerala 676123  
VM Caters, Mylappuram-Kolar Road, Mylappuram, Down Hill, Malappuram, Kerala 676505 
Ajwa catering services   Pallimukku Road,Pookottur, Malappuram, Kerala  
Maruppacha Catering Services   SH28, Mongam, Kerala 673642 
Tasty Choice Restaurant & Catering Services, Malappuram, Kerala 676505 
Paralil Catering Service, Malappuram, Kerala  
Choice Catering Service Perinthalmanna, Kerala 679322 
Brothers Catering Service   Panvel – Kochi – Kanyakumari Hwy, Kerala 679586 
Hotel Vadakara Catering Service , Kerala, Kumminipara, Padinharathara, Karipur, Kerala 673647  
Sree Devika Catering Service, Angadipuram,, Pratheeksha colony, Angadipuram, Kerala 679321 
Wedding Stage Designers & Decorators in

Malappuram-Kasargod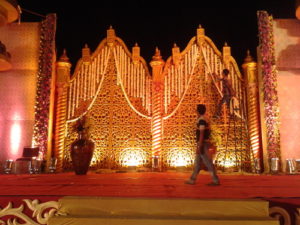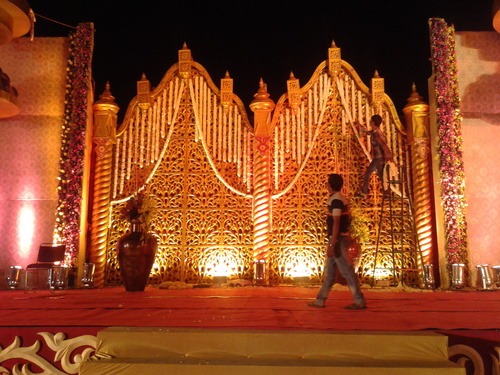 UKT Decoration Light And Sound, Manjeri Road, Thrippanachi, Malappuram, Kuzhimanna, Malappuram – 673641 
Bismi Event Management, Kondotti, Malappuram – 673638, Near AIRPORT JUNCTION  
Star Catering And Decoration, Vazhikkadavu road, Manimooly, Malappuram – 679333, Near state bank 
Ashley Events & Weddings, Kottakkal, Malappuram – 676503, Near juma masjid  
Kohinoor Decorators, Chemmad building, Tirurangadi, Chelari, Malappuram – 673635, Nr Hp Petrol pump 
Famous Hindu Temples in

Malappuram-Kasargod

for Weddings
Kadampuzha Bhagavathi Temple, Kadampuzha Devaswom, P.O. Kadampuzha, Malappuram, Kerala 676553 
Triprangode Siva Temple, Triprangode P O,Tirur, Malappuram, Kerala 676108, Alathiyoor – Kodakkal Rd, Triprangode, Kerala 676108  
Alattiyur Hanuman Temple, Poilissery,Tirur, Malappuram, Kololamba, Kerala 676 102 
Thirumandhamkunnu Temple, Angadipuram,, Bhagavathi Padam, Angadipuram, Kerala 6793215.  
Vellamassery garudan kaavu, Mangattiri Pookaitha Pullooni Road, Triprangode, Malappuram, Kerala 676102 
Tirunavaya Temple, Thirunavaya, Kerala 676505 
Bhayankavu Bhagavathi Temple Alathiyoor Pallikadavu Rd, Purathur, Kerala 676102  
Niramkaithakotta Temple, Vallikunnu North, Kadalundi Nagaram(Via(, Malappuram, Kerala 673314 
Famous Churches in

Malappuram-Kasargod

for Christian Weddings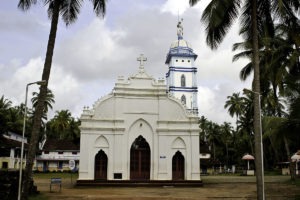 ST.THOMAS CHURCH, Convent Rd, Down Hill, Malappuram, Kerala 676505 
Jerusalem Marthoma Church, Church, Road, Munduparamba, Malappuram, Kerala 676509  
St.Joseph Church, St. Joseph Church, Civil Station Rd, Up Hill, Malappuram, Kerala 676505 
CSI Christ Church Ahammed Kurikkal Rd, Up Hill, Malappuram, Kerala 676505  
Mookkuthala St – Johns Orthodox Syrian Church – Chealakkadavu – Mookuthala – Changaramkulam Via , Malappuram District 
St Josephs Syro Malabar Church, SH28, Karuvambram, Manjeri, Kerala 676517  
St Mary's Jacobite Syrian Church   Edappatta, Kerala 679326 
St.Sebastian's Church, Pathirikode P. O, Melattur, Malappuram, Kerala 679326  
Wedding Card Designers and Suppliers in

Malappuram-Kasargod

 
Valavi Cards, Malappuram Road, Changuvetty, Kottakkal, Malappuram – 676503, Near AVS Square 
Rachana Cards, pattambi rd, Perintalmanna, Malappuram – 679322, near k c movies  
Adithya Wedding Card, Hospital Road, Perintalmanna, Malappuram – 679322, Housing colony road 
Glare Media Printers, Up Hill Inner Road, Up Hill, Malappuram, Kerala 676505  
Anamika Wedding Cards, Varikkodan Building, Kseb Road, Downhill, Malappuram – 676519, Near Private Bus Stand 
Tags: Wedding Planners in Malappuram , Wedding Planners in Kasargod, WedddingPlannersKerala.com – Wedding Event Planners in Malappuram, WeddingPlannersKerala.com – Wedding Event Planners in Kasargod 
 List of Top Recognized Service vendors in Wayanad that we can provides for the Wedding Arrangements 
List of  Wedding Photographers in Wayanad
Colonia Studio, Calicut Rd, Mananthavady, Kerala 670645  
Graphica Weddigs, Sulthan Bathery – Chulliyode – Pandalur – Gudalur Rd, Thaloor, Kerala 673595 
Geo A G Bangalore-Calicut Highway, Subhash Nagar, Kalpetta, Kerala 673121 
Vedasree Wedding Photography, Wayanad Rd, Pantheerpadam, Kunnamangalam, Kerala 673571 
Anoop Ravi Photography Sagara Bhavan (H), Omassery (P.O), Calicut, Kerala 673582  
INFRAME WEDDING SHOOT, Palliyath Theekkuni Rd, Kerala 673507 
List of Auditoriums / Convention centers in Kannur for Weddings
Vythiri Hall  NH-212, Near Vythiri Town, Vythiri, Wayanad, Kerala 673576  
Rose Lounge  SH 71, Nooradi, Down Hill, Malappuram, Kerala 676504 
Cholayil Auditorium, 54 mile, Meenangadi, Wayanad, Kerala 673591 
List of Hotels in Wayanad for Weddings Kerala
Vythiri Village Resort, NH-212, Near Vythiri Town, Vythiri P.O, Wayanad, Kerala 673576  
Wayanad Silverwoods, Vythiri -Tharuvana Road, Manjoora P.O, Pozhuthana, Kalpetta, Wayanad, Kerala 673575  
Petals Resorts, 10th Mile, Thariode PO, Near St.Jude Church,, Vythiri -Tharuvana Road , gm@petalsresorts.com,, Wayanad, Kerala 673575  
Blue Ginger Spa Resorts, Melapoonchola, Old Vythri, Vythri Post, Wayanad, Kerala 673576
Hiliya Resort  Kenichira, Near Sulthan Bathery, Wayanad, Kerala 673596  
The Woods Resorts Chethalayam, Sulthan Bathery, Wayanad, Kerala 673592  
Banasura Hill Resort  Vellamunda, Wayanad, Kerala 670731  
Sharoy Resort Wayanad Sharoy Resort, Bible Land Post, Manjoora,, Wayanad, Kerala 673575  
Rippon Mount Resorts Valathur road, Rippon Post, Meppadi, Wayanad,, Kalpetta, Kerala 673121  
Banasura Island Resort  Kuttiyamvayal, Varambetta P.O, Padinharathara, Wayanad, Kerala 673575  
Karapuzha Village Resort  2, Vazhavatta Post, Pakkam, Cheepramkunnu, Wayanad, Kerala 673122  
Sharoy Resorts Bible Land Post, Manjoora, Wayanad Dist., Kalpetta, Kerala 673575  
Wedding Stage Designers & Decorators in Wayanad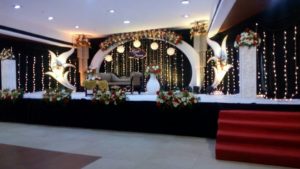 Evergreen Decorations&Events Manathavady(p o) Manathavady Wayanad(Dist),Kerala 
VISMAYA CREATION, Nadavayal Shoping Complex, Nadavayal,Wayanad, Kerala Pin: 670 721 
Elegance Stage Decorators, ODACAL 676108 Tirur  
Bride and Groom Event Management, Opposite Aiswarya theatre
679577 Tirur 
Angel Flowers & Decorations, Sony complex, Pinangode Road, Kalpetta, Wayanad – 673121 
Famous Churches in Wayanad for Christian Weddings
St.Jude's Church, SH29, Chundale, Kerala 673123 
Holy Face Church Mothakkara, Kerala 673121 
AG Church, Meenangadi PO, Meenangadi, Kerala 673591 
St. George Forane Church Kallody, Wayanad   Edavaka Post,Mananthavady Via, Kallody, Kerala 670645 
St.George Church Edakombum, Wayanad, Kerala 673124  
St Marys Church Kalluvayal Wayanad, Kerala 670721 
St. Mary's Church, Meenangadi , Meenangadi Panchayath Stadium, NH 212, Meenangadi, Kerala 673591  
St. Judes Church, Kurumbalakotta Kerala 673121  
St.Joseph's Church Wynad Road, Vythiri, Kerala 673576  
Martin De Pores Church, Kolagappara-Ambalavayal Rd, Ambalavayal, Kerala 673593  
Famous Hindu Temples in  Wayanad for Weddings
Thirunelli Temple, North Wayanad, Thirunelly Road, Thirunelly, Kerala 670646 
Valliyoorkkavu Mananthavady Bypass Rd, Valliyoorkavu, Mananthavady, Kerala 670645 
Seetha Devi Temple   NH212, Ponkuzhi, Kerala 673592
Thrissilery Shiva Temple, Wayanad 
Anantnath Swami Temple, Kalpetta – Mananthavadi Rd, Puliyarmala, Kainatty, Kalpetta, Kerala 673122 
Valliyoorkavu Bhagavathi Temple, Wayanad 
Al Bake Catering, Thuvvakkad, Tirur  
Anju's Out Door Catering Service, Unnamed Road, Kalpetta, Kerala 673121  
Royal Catering Unit   Thondiyil, Kannur, Kerala 
Little Spice Restaurant Caterers S.K.Tower, Wayanad Rd, Malabar Hospital, Eranhippalam, Kozhikode, Kerala 673006 
Star Catering And Decorations, Manimooly,Edakkara, Manimooly P.O, Nilambur, Kerala 679333 
Tee Kay Cee Catering Service and Canteen, Sultan Bathery, Kerala 673592 
Related Tags: Wedding Planners In Wayanad , WeddingPlannersKerala.com Top Wedding Planners in Wayanad