We Kerala Wedding Planners- Stage Decoration and Events  recently associated with Anand's Musical Album at Kurian's Location near Vazhakkala Ernakulam.  Initially the location was decided near a house to "Uppum Mulakum" serial location and later on Changed it to Vazhakkala. Mr. Anand and His Cameraman Explained us the list of decoration we do for each frames.
Upon the discussion, we drawn the ideas simply using Ms Paint software. Here below an example of the  illustration.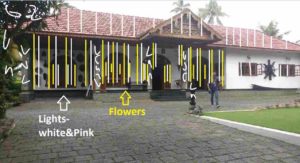 Not Only in one work, if it's a custom design work we initially design the work with the help of our graphic designer team and then forward the final design to our team. Thus how clients get idea about the work.
Mr. Anand (Filmmaker) informed earlier to complete the decoration work before 9 .30 IST. We did that work one hour earlier than he said. The shooting started at 10.00 and wind-up at 11.00 PM. We the team was there till the end.
Kerala Wedding Planners – Stage Decoration and Events wishing all the very best to Mr. Anand and His team for their future endeavours.
Below we are sharing the snaps of the work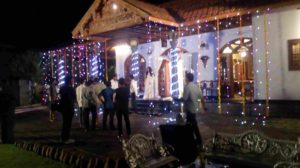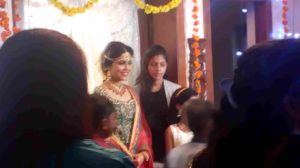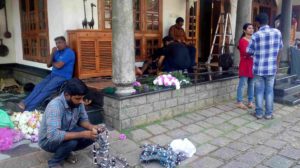 Summary
Article Name
Set Decoration For Anand's Musical Album
Description
This is a Work Blog of Kerala Wedding Planners - Stage Decoration and Events. The blog post is about a Film Set Decoration work Done by us in Kochi
Author
Publisher Name
Kerala Wedding Planners - Stage Decoration and Events